20 January 17
 Happy new year of the Rooster - Funding Strategies Connect January 2017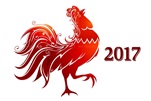 Dear Readers,
I would like to wish you a healthy, happy and successful 2017 - the Chinese year of the Rooster!

We will be celebrating at the Australia China Business Council QLD dinner in Brisbane on 14 February, if you would like to join us please book via the link below. Only limited seats remain.

After visiting Hamburg, Vienna and Prague over the festive period where I enjoyed the snow, its great to be back in warmer weather (a temperate change from -10 to over +30 or so degrees!) and we are ready to tackle a great year ahead. How did you enjoy the festive season?
This month I have included:
An introduction to Manly Spirits;
The latest updates from Opmantek, Ocular Robotics and VeriDoc;
Director Briefings with BioCube and Trustee Tailored Superannuation;
BlueMount Capital's 'China angle', ACBC event and congratulaions to BlueMount's team members;
An understanding of whether your business can claim the R&D incentive with Nifty Forms;
An invitation you to join us at the next Executive Elite event and to celebrate the Year of the Rooster with us.
I also invite you to download our current deal list from our website (log-in required, membership is free).  
Happy reading, and please get in touch if we can be of any assistance.
Mark Rainbird
Managing Director
Funding Strategies