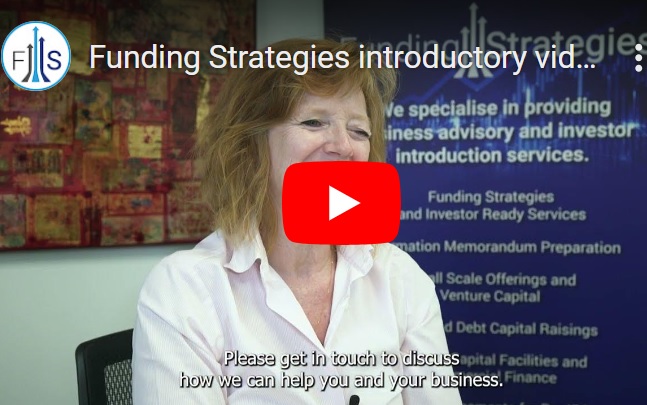 Funding Strategies Introductory video Jul'23
Let the Funding Strategies team members introduce you to the company and what we do!
About Funding Strategies
Funding Strategies is a capital markets firm providing venture equity capital and finance services to small business and companies seeking capital for growth and expansion in the unlisted, pre-IPO and listed capital markets. We specialise in creating and implementing successful funding and capital raising strategies. We serve predominately private and public companies, and sophisticated investors, with a broad range of services.
Why Use Funding Strategies
With countless years experience in all aspects of business growth through investment, our dedicated team at Funding Strategies has built our business on the foundations of integrity, ethics and the goal of establishing long term, profitable relationships, with those wishing to invest as well as those looking at ways to reach investors.
Investors will have a range of industry sectors to choose from. We tend to specialise in Resources, Technology, Financial Services and Property matters but have access to a vast range of industry types. Some of these opportunities many involve both Australian as well as overseas assets/projects or opportunities. For those looking to raise capital through investment, in Australia raising capital is governed by the Corporations Act and generally involves two options – one via Disclosure and the other via Non-Disclosure. Equity capital is raised via the issuing of shares for cash.
---
For Investors
We specialise in providing business advisory and introduction services to sophisticated investors, helping to match investment criteria with appropriate opportunities. At Funding Strategies we know that investors only need to understand 5 things:
What does the company do?

How does it make money?

Who is running the company?

How do they 'get in'?

How do they 'get out'?
Most of the companies we represent are selling shares for cash. The details of the offer will be contained in an Investor Précis or Information Memorandum. Prospective investors must make their own assessment about whether the price of the securities being offered represents fair value.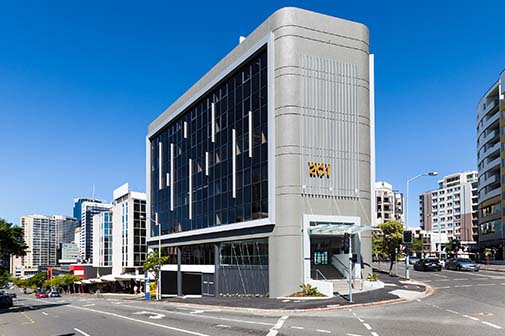 Located in Brisbane. Serving the World.
Though our head office is in Brisbane Australia, we work with our business partners across the country and around the world.
Though our head office is in Brisbane Australia, we work with our business partners across the country and around the world.
For Those Seeking Investment
Companies raise venture capital for a wide range of reasons including to:
Hire human capital

Grow the company (sales and marketing) and acquire market share

Have a competitive advantage (more nimble in the market place)

Provide funding for working capital and to build cash reserves

Enhance credit and borrowing status (use equity to get debt)

Launch new products and provide investment for new initiatives

To provide development funding and project funding (eg. for mining tenements)

Fund acquisitions and joint venture partners

Fund capital investment and expansion (project finance)

Retire debt / reduce balance sheet gearing

Increase profit by reducing interest costs

Match grants funding

Exit the business gradually by selling down shares

Negotiate with stakeholders (ie. bring money to the table)

Replace shareholders
We're here to help you decide the best approach to reach your needs and build the best Funding Strategy.
"People come to us with a business strategy. We create a funding strategy."
Mark Rainbird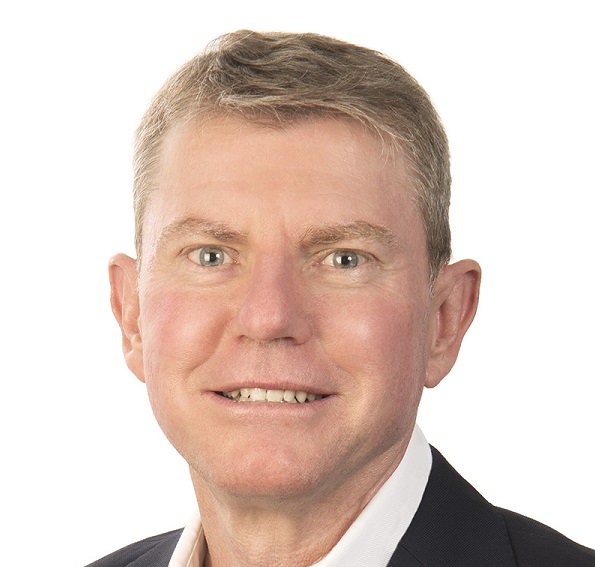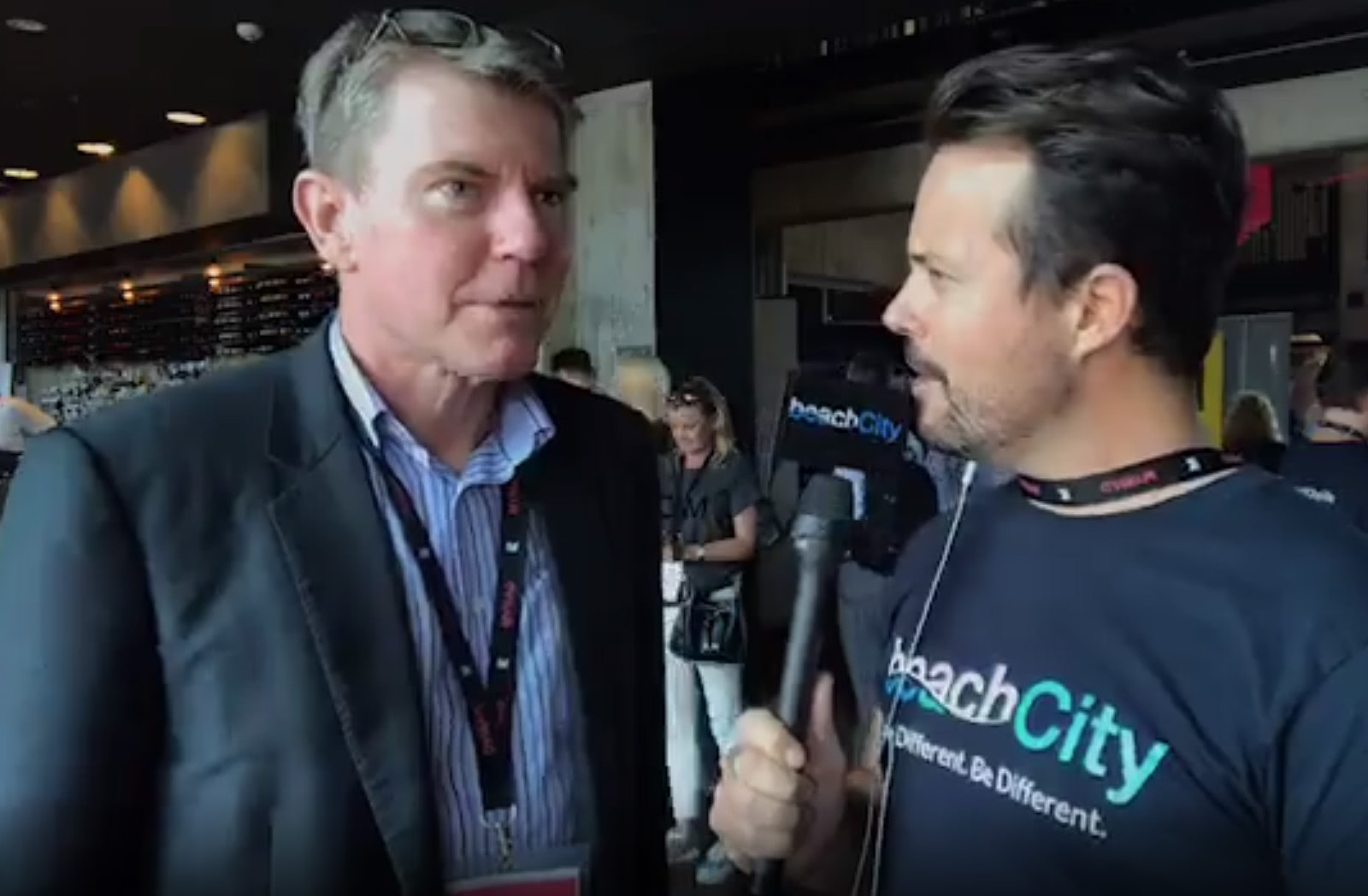 Myriad live with Funding Strategies' MD, Dr Mark Rainbird
BeachCity interviewed Dr Mark Rainbird, Managing Director and Founder of Funding Strategies, live at Myriad 2017. Listen to Mark talking about passionately about running a business, and running for fitness!
What drives us
We have a passion to help emerging and growing companies succeed and help investors realise their goals.
We Are Driven by Passion and Integrity
We value passion, determination, perseverance and a sense of urgency. We are inspired because we believe in what we are doing in helping our clients achieve their goals. In all our dealings we conduct ourselves with the highest ethical standards acting with fairness, honesty, trust and consistent delivery.
We Value Diversity and Human Capital
We value diversity of our people and clients and the contribution they make, and we engage honestly and constructively with all our stakeholders. We find through our human capital we are able to actively engage trusted networks to enable our clients around capital raising, market growth and engaging with strategic opportunities.
We Encourage Innovation and Customer Service
We actively explore and implement new initiatives and products to solve our clients problems and actively improve internal processes for everything we do. We provide excellent customer service in a proactive manner supported by our systems and take ownership of our work.
Meet the team
Whether you're looking to invest, or seeking ways to grow through investment, Funding Strategies has you covered.