13 March 17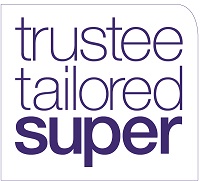 Smarter MySuper defaults
 "Are Super Funds being hypocritical?
Telling their members who have made an investment choice and are engaged (circa 20%), via their website information, calculators and advice models (Limited, General or Personal) to use the funds investment options (Australian Shares, Balanced, Cash etc.) based on their retirement lifestyle prospects and age.
But at the same time, for the disengaged MySuper members (circa 80%), those who have not made an investment option choice, most trustees funds do nothing. They just dump everyone in the same investment option bucket. This is despite knowing their projected retirement balances or incomes and now placing them members' annual statements."
An article published by Financial Standard - FS Super - The Journal of Superannuation Management
Douglas Bucknell, Managing Director, Tailored Superannuation Solutions Ltd, 13 March 2017
Please read the full article via the link below.
Additional Documents