31 May 17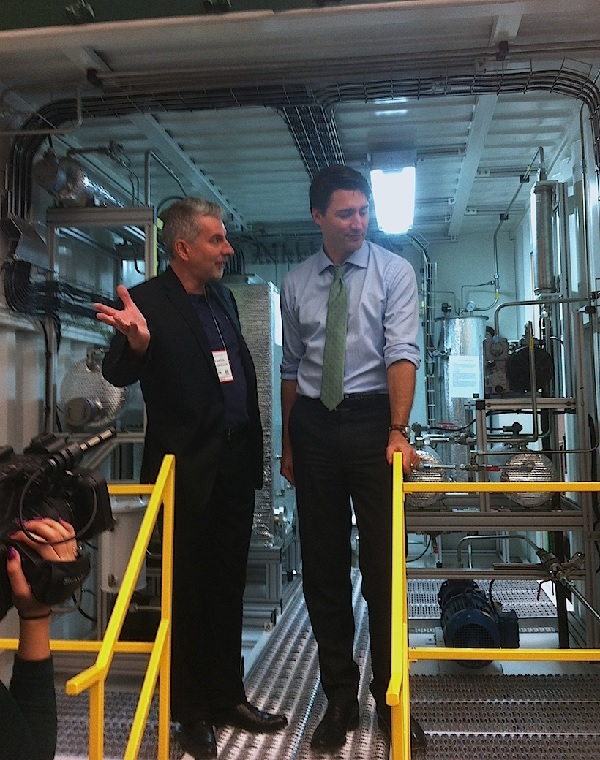 "The Tech Corner: BioCube
A shipping container that processes waste and plant materials into green energy that can run engines and provide electricity to rural and marginalized communities may sound too good to be true—but it is not. It's exactly what the staff at BioCube, a company located in Coquitlam British Columbia, are able to do. The advantage of their mini-refinery is that it can be easily shipped by road, air or sea, can operate independently of the electric grid, and can make high-quality diesel out of a variety of plant materials. Some of the by-products of the production process can even be used in fertilizer, as combustion fuel, or in anaerobic digesters."
Please read the full announcement via this link:  http://www.asiapacific.ca/blog/tech-corner-biocube
Image above:  BioCube Director Peter Wilken provides a tour of his firm's Coquitlam, B.C. facility to Canadian Prime Minister Justin Trudeau.